Low stock
Regular price
Sale price
£90.65 GBP
Unit price
per
Sale
Sold out
'Gold' Heat Sink
The V6 is one of our proudest achievements, we chose to celebrate the HotEnd that started the modular E3D ecosystem with a gold edition. The sink is anodised - not 24 carat - but still bling.
Heater Block
In this instance, we've switched out the aluminium for a plated copper block, increasing heat transfer to the filament, and reducing the chance of filament remnants sticking to it. The non-stick properties of the plated copper blocks are beneficial in high-temperature printing situations where the silicone socks have a shorter lifespan.
Nozzle 
The standard brass nozzle has been upgraded to hardened steel. Whereas brass nozzles can be worn down and even ruined by abrasive materials, hardened steel will last a lifetime. If you print with carbon fibre, wood/ metal filled filaments, or even glow in the dark filaments then these nozzles are a must.
Heater Cartridge
The heater cartridges have been upgraded to the high precision, quick release heater cartridges. They feature spot-on physical dimensions for greater surface area contact and improved electrical specifications for more stable performance. These quick release connectors allow for easier maintenance and upgradeability, allowing the HotEnd to be removed without having to re-route the entire wiring loom.
Fan Duct 
A clear, injection moulded plastic fan duct showcases the golden heatsink at its very best.

PTFE guide 
We've upgraded the standard PTFE guide to high tolerance Capricorn PTFE Tubing. Capricorn bowden tubing has a tighter diameter and much-reduced friction, providing smoother, more accurate extrusion.
View full details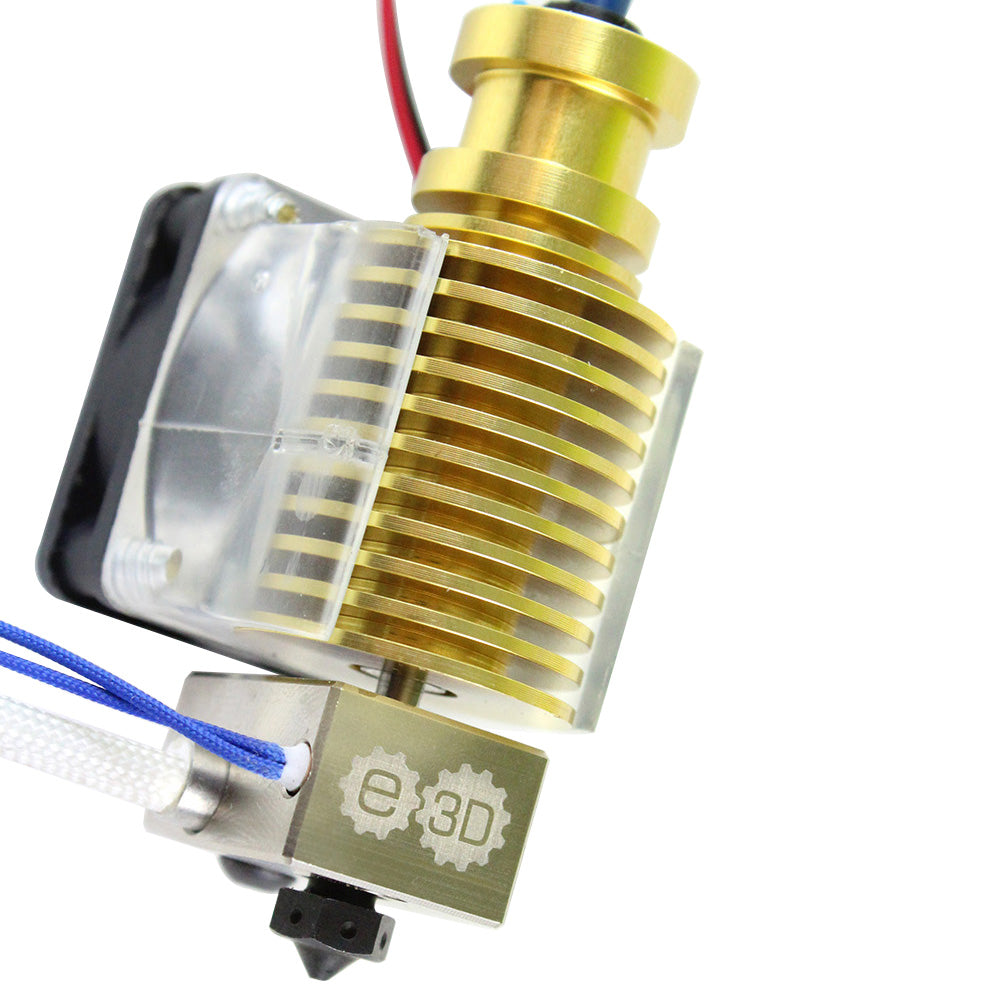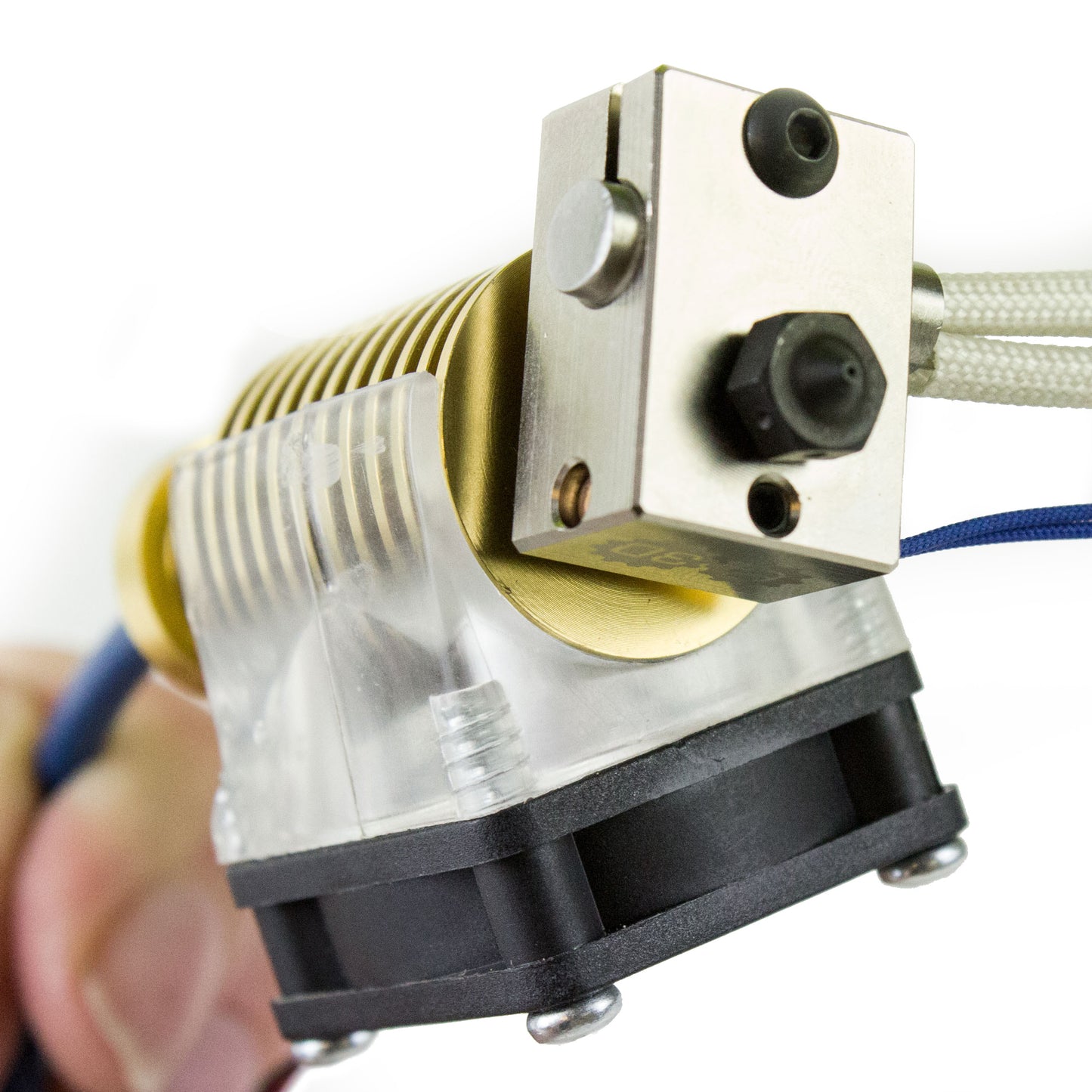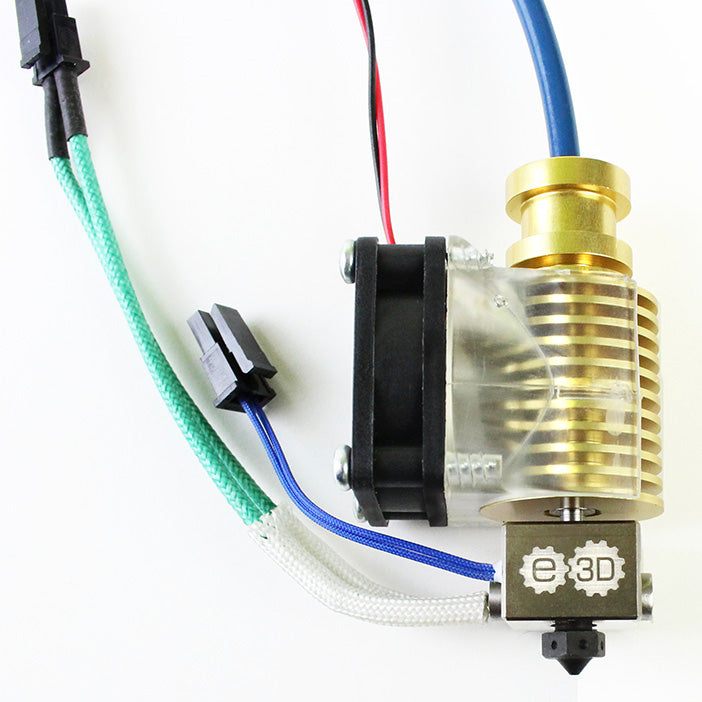 ⚠️ WARNING: This product can expose you to chemicals including Mineral Oils, which is known to the State of California to cause cancer, and Lead and Nickel, which are known to the State of California to cause cancer and birth defects or other reproductive harm.