In stock
Regular price
£130.00 GBP
Regular price
Sale price
£130.00 GBP
Unit price
per
Sale
Sold out
Duet 2 Ethernet 
The Duet 2 Ethernet is built around a Powerful 32-bit Processor, gone are the days of limitations on the speed and functionality of your printer due to underpowered 8-bit processors. 
Key features:
The Duet 2 Ethernet features super quiet TMC 2660 stepper drivers, with up to 256 microstepping. Ready as standard for dual extruders and dual Z motors, compatible with the Duet expansion boards (up to 5 additional motors) if additional stepper drivers are required.

Each stepper driver is capable of 2.8A motor current, at the moment this is limited in software to 2.4A. The bed heater channel is specifically designed for high current (18A).
Built-in high-speed uSD card and support for a second external SD card if required.
Connect with Ethernet via PC, tablet or smartphone on the same network to the onboard web interface. Alternatively, you can use a PanelDue (a full-colour graphic touch screen) display mounted directly to the Printer.
Set up your printer and update the firmware through the web interface. All common 3D printer geometries are supported. Firmware support for mixing nozzles and remapping axes to use high power, external drivers.
Support for DC42's IR Z probe and the Duet3D Smart Effector for delta printers.
Provided with Molex compatible plugs and crimps as well as ferrules for power and heater terminals.
View full details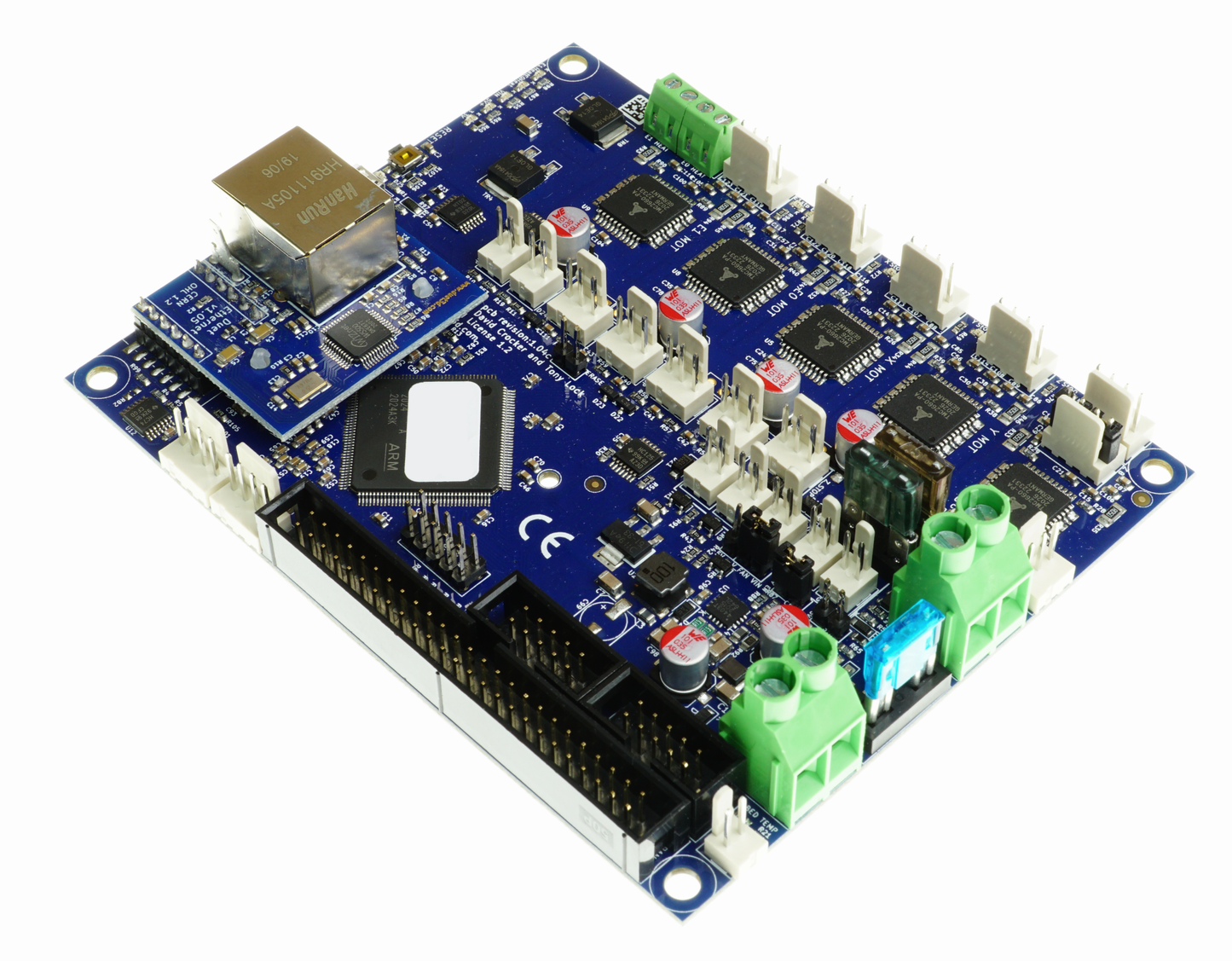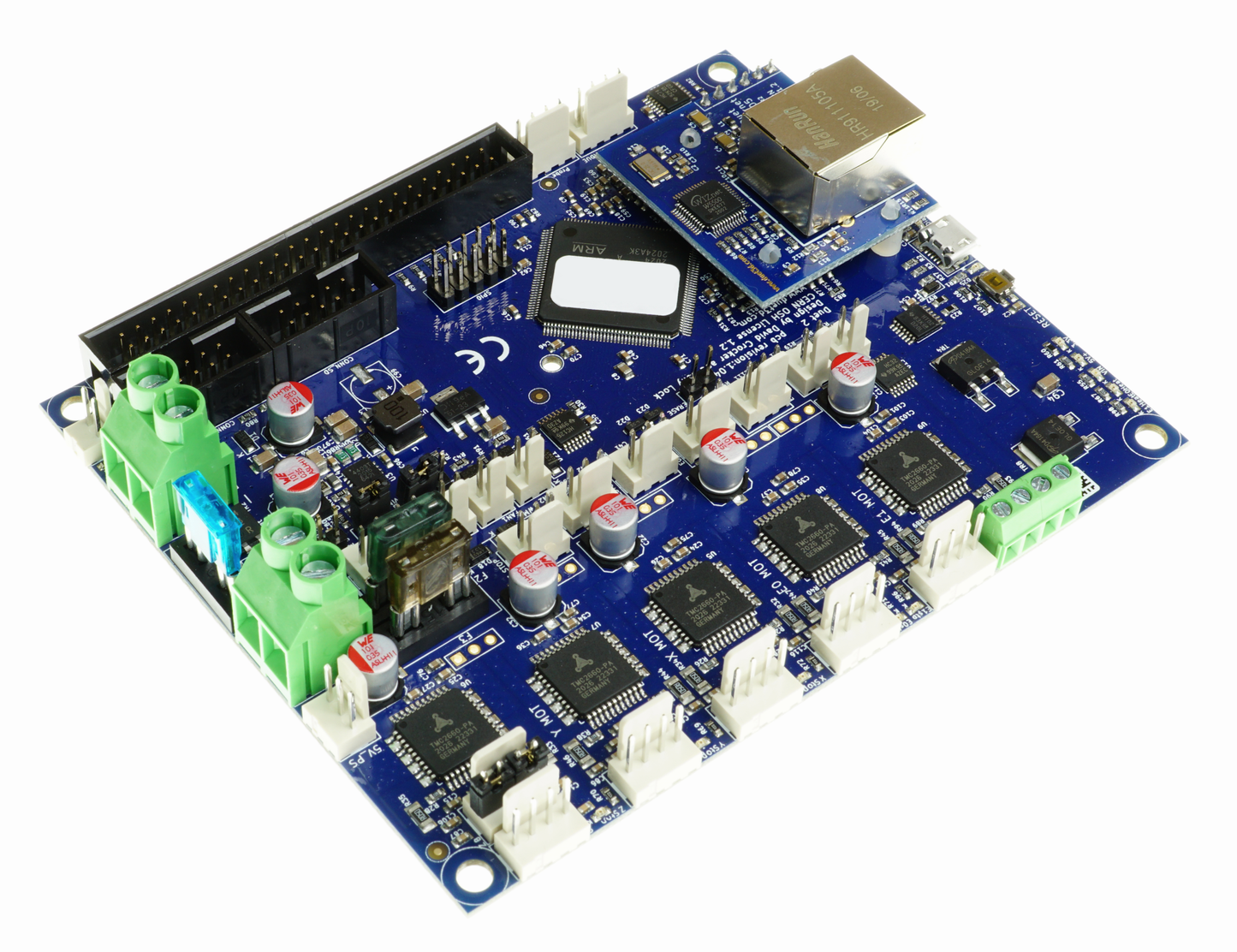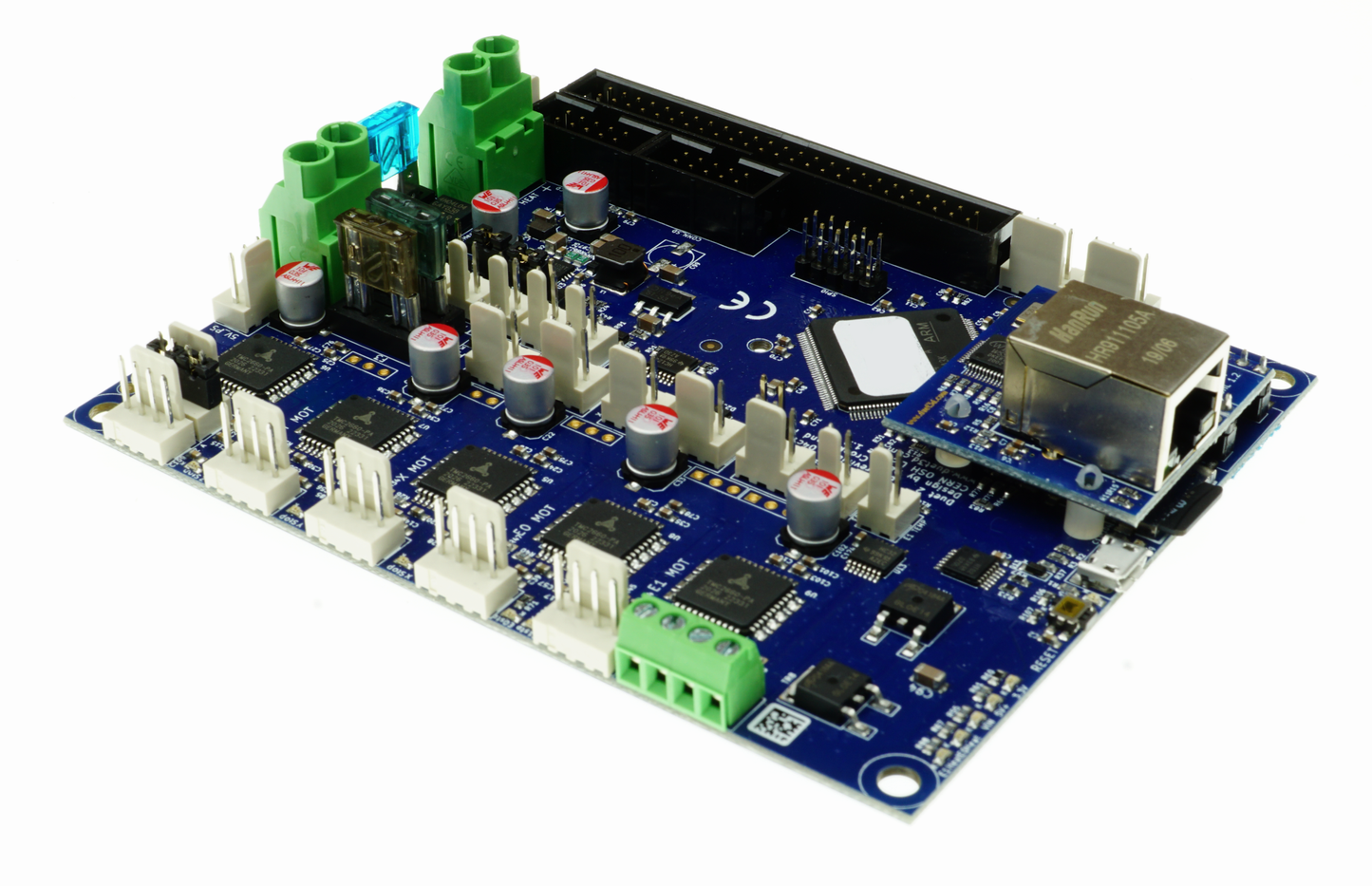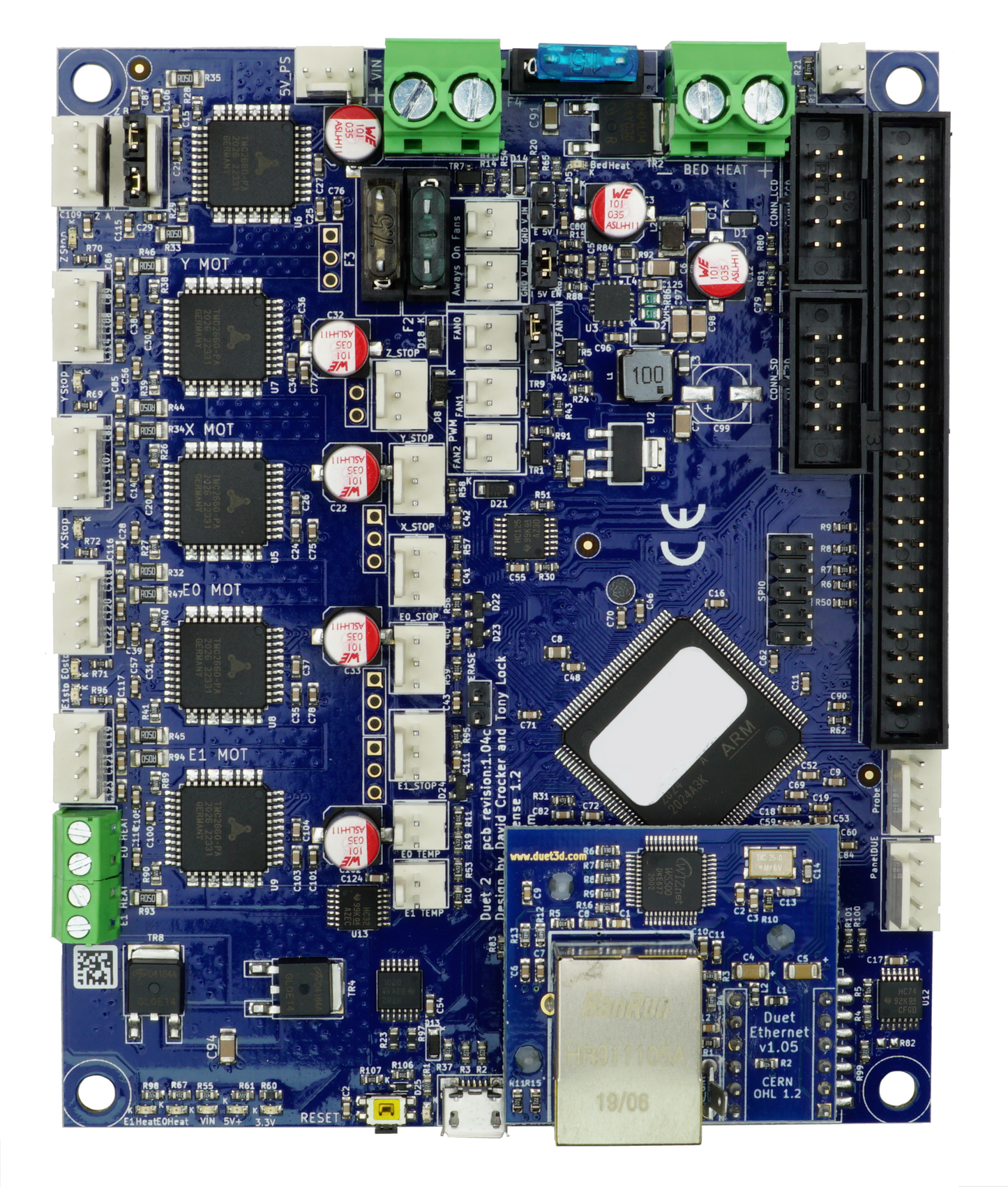 ⚠️ WARNING: This product can expose you to chemicals including Mineral Oils, which is known to the State of California to cause cancer, and Lead and Nickel, which are known to the State of California to cause cancer and birth defects or other reproductive harm.